A Diabetic Diet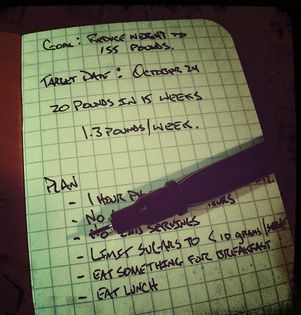 Diabetes is an illness where the sugar in the human body does not provide energy for living and growing. A person can develop diabetes when your body doesn't produce enough insulin. Without insulin your body cannot produce the energy it needs to function. The pancreas, which makes the insulin, transfers the sugar in the blood throughout the body. A diabetic person's pancreas fails to supply enough insulin, or the insulin doesn't work properly.
There are two major types of diabetes: Type I and Type II.
Type I diabetes, usually diagnosed in childhood, is a disease where the body's own immune system attacks and kills the cells in the pancreas which produce insulin. This leaves the body unable to absorb the nutrients in the food.
Type II diabetes is a disease that results when the body's cells become resistant to insulin. In Type II diabetes, unlike in Type I, insulin is still produced by the body; it just isn't used correctly.
There are a few ways to detect if you have diabetes; here are the most common symptoms of diabetes:
Constantly thirsty
Continuously tired
Frequent urination
Unexplained weight loss
Blurry Vision
Slow healing cuts and bruises
Numbness in hands and feet
Food plays an important role in treating diabetes, as it controls your blood sugar levels. Here is a ten point list of healthy eating tips you should adhere to:
Eat regular meals (about five small meals a day). Your diet doesn't have to be boring by only including boiled foods – use herbs & spices, try different ways of cooking and different kinds of foods.
Eat less fat.
Chicken, fish, lean meat, and low fat dairy foods could be eaten daily.
Eat dry or tinned beans, peas, lentils and soya at least twice a week.
Avoid salty foods.
Drink as much safe water as you can throughout the day (eight to ten glasses).
The most common foods that you need to avoid are:
Pies and sausage rolls
Potato crisps and hot chips
Chocolates, biscuits and ice-cream
Sponge cake, sweet pastries, cream cakes
The reason you need to avoid these foods are that they are higher in processed fat, carbohydrates an loaded with sweetener's that will spike your blood sugar levels.
What about exercise?
Having diabetes does not affect your ability to exercise. In fact, if you are suffering from diabetes, you should exercise between three and five times a week. Each exercise session should be tailored to improving your fitness levels, as this will help your body process food items easier, resulting in better management of the disease.
In conclusion, diabetes is not like a tumour that can be removed, it is something that you need to live with and manage. Ensure that you eat a healthy diet and exercise regularly.
I am Greg Jones, a fitness instructor for diabetic outpatients. I have seen in exercise and healthy eating has changed people's lives. In my spare time I volunteer at a diabetes patient safety client that aims to teach people how to manage the illness effectively.  If I am not at work or volunteering, fine me playing rugby, cricket or football with friends at the local park.
Image Credit: 1.
Find more diabetes related posts:
Subscribe in a reader
Leave a Reply